Goldies Bull Terriers
"Best Bull Terriers in the Mid-South"
Check Us Out!
~
New puppies expected June 2018
~
New Puppies Arriving Soon
🐶
Goldiesbt@aol.com
Or 9019496074
~
"When You're The Best Of Friends...
Having So Much Fun Together,
You're Not Even Aware,
You're Such A Funny Pair.
When You're The Best Of Friends!!"
~
We had our 2nd AKC inspection
within 5 years and
passed with flying colors.
Our inspector John T. documented that
we are "In Compliance"
with AKC rules and requirements.
Dedicated to up holding the standards of the breed, by improving the breed and being a true Bull Terrier owner first and breeder second!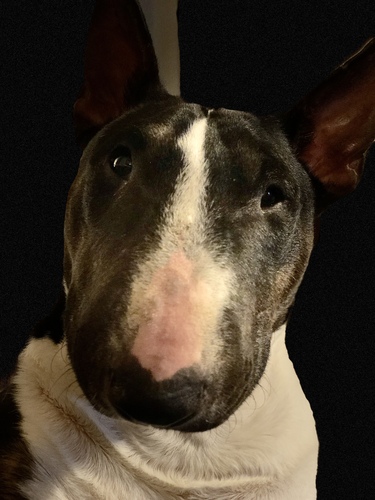 Goldies Bull Terriers of Tennessee
Small home based kennel. Serving Memphis, the mid-south and cities across the U.S.A. Our Bull Terriers are kept in a clean environment, safe inside of our home and not kept vulnerable or without human contact, outside or in kennels. They have concrete dog runs that are used just for that purpose. Top quality and human grade dog foods are the best foods for our Bull Terriers. It extends their life, builds body mass and keeps them healthy. All Sires, Dames and Puppies are AKC registered with champion bloodlines.
We welcome visitors any time!
Thanks and Appreciation...
Gracious thoughts of love goes out to all our parents that have adopted our bull terrier babies to fill their lives with joy and happiness and for allowing them to become a part of a new and wonderful family.
Birthdays:
January: Zues
August: Bunny
October: Sasha and Naz
Zeus (white w/black patch on each eye) stud male
Naz (brindle and white) stud male.
Nino, Clyde, Nina, Fancy, Jada, Blondie, April, Nika, Niki, Angel, Jasmine, Mckinzie, Taz, Geo, Zoey and Babe is retired.
We welcome more bullie family members.
My beautiful girls has all previously delivered healthy puppies and we are so proud of the wonderful care and attention that they have given each puppy, they are great moms. Now it is time for us to baby them, as usual.
Bull Terrier Puppies For Sale Memphis Tennessee

All Puppies come with....
Unlimited AKC registration with pedigree, vet examinations, shots and de-worming along with certificate of health, written puppy replacement genetics health guarantee for 1 year, micro-chip (optional), travel crate for puppies that are shipped, blanket, puppy kit; including toys, treats, samples, and breed specific books, etc. GoldiesBT@aol.com
Bull Terrier Puppies and Bull Terrier Adults
Tennessee's Finest!
Bull Terrier Breeder
Bull Terrier Puppies For Sale
Bull Terrier Males and Females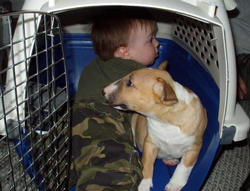 Puppies can be picked up or travel safely In-Cabin, V.I.P. or Ground......(Baby Carson not included)
Providing Shipping!!!
Personal pick up, Air or Ground Transportation too.